What is Pop to you?  A noise or that great stuff that you get in a can? Check out the full list HERE
      Are you quick on your feet? Listen to Phil & Jacklyn in the Morning for your chance to play the 5/10 GAME. Just name 5 things in a category in under 10 seconds and you win something fabulous from the highly expensive and gold plated KQ prize closet thanks to Quality Vac and Sew in the Winona Mall!
Babies are cute....especially when they find the smallest things funny, like this baby.  Check it out HERE
It's tough enough just to remember the words and not freak out when singing a national anthem in front of all those people.  Kudos to Mark Donnelly for falling and not skipping a beat on the Canadian National Anthem.  See it HERE
Ever witness a proposal fail?  There a LOTS on youtube, we came across this one recently...Watch it HERE
Travis has one needy pup, but she's a small dog.  Imaging a needy, cuddly Saint Bernard, yes a Saint Bernard...big dog!  Check out the video of this needy pooch HERE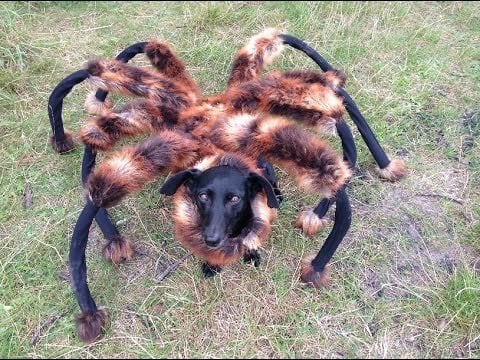 Raise your hand if this made you jump a bit...Check out this Mutant Spider Dog HERE
In honor of all the "first day of school" pics floating around on Facebook, we took our own.