TRENDING NOW
WITH
RACHEL CHASE
You'll Need Tissues For This One
Sunday's SuperBloodMoon
Am I one of the few people who really didn't care about the Super-blood-moon that happened last night? Apparently this happens only every 18 years or so and it's a really big deal. Even though I didn't go outside and see it for myself last night, I caught up on this spectacular event with these photographs.
Fall Bucket List
Happy #FirstDayOfFall! As most of us sit around waiting for the temperatures to drop and the colors to change, I came across this fall bucket list. My goal is to check these all off before the first snow falls. What would you add to the list?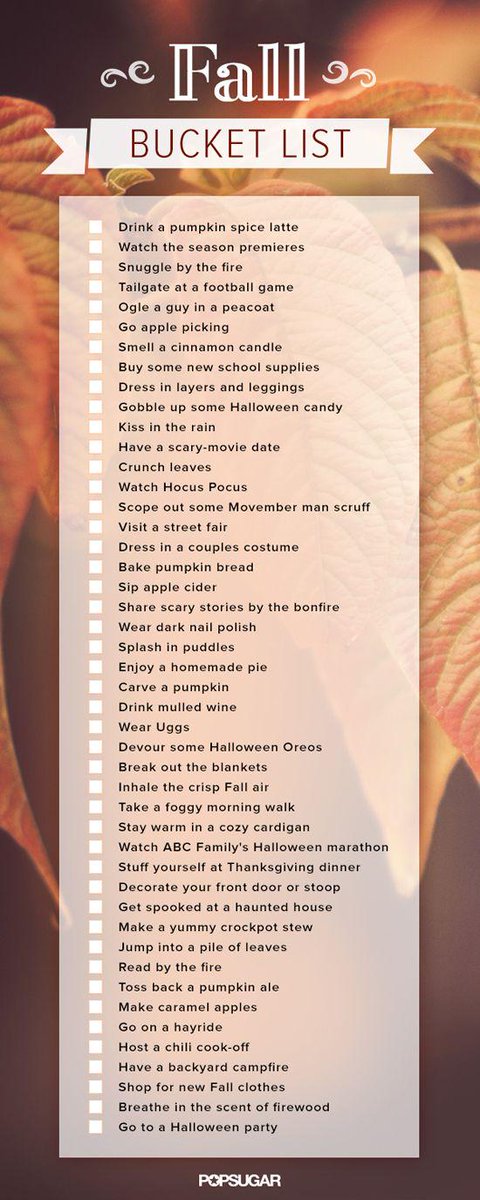 Would You Return The Money?
Mike Vegas had quite the moral dilemma on his hands. He recently ordered wings and a pizza from Domino's, but when the order was delivered he found $1300 cash in the box instead of wings. He posted the dilemma on Facebook questioning whether or not he should return the money. The delivery driver who dropped off his order was supposed to take the cash to the bank but mixed up the boxes. 
Well, Mike Vegas' conscience got the better of him and he returned the money. Good thing he did, because the Domino's manager rewarded him with free pizza for a year. He can definitely get more than $1300 worth of pizza in a year.
Emmy Recap
I was too busy watching the Packers beat the Seahawks Sunday night to see the Emmys, but have no fear because here are the need to knows to be in the know.
WINNERS
Drama Series: Game of Thrones (HBO)
Comedy Series: Veep (HBO)
Actor, Drama: Jon Hamm - Mad Men (AMC)
Actress, Drama: Viola Davis - How To Get Away With Murder (ABC)
Actor, Comedy: Jeffrey Tambor -  Transparent (Amazon)
Actress, Comedy: Julia Louis-Dreyfus - Veep (HBO)
Supporting Actor, Drama Series: Peter Dinklage - Game of Thrones (HBO)
Supporting Actress, Drama Series: Uzo Aduba - Orange is the New Black (Netflix)
Supporting Actor, Comedy Series: Tony Hale - Veep (HBO)
Supporting Actress, Comedy Series: Allison Janney - Mom (CBS)
Guest Actor, Drama Series: Reg E. Cathey - House of Cards (Netflix)
Guest Actress, Drama Series: Margo Martindale - The Americans (FX)
Writing, Drama Series: David Benioff, D.B. Weiss - Game of Thrones (HBO)
Directing, Drama Series: David Nutter - Game of Thrones (HBO)
Guest Actor, Comedy Series: Bradley Whitford - Transparent (Amazon)
Guest Actress, Comedy Series: Joan Cusack - Shameless (Showtime)
Writing, Comedy Series: Simon Blackwell, Armando Iannucci and Tony Roceh - Veep (HBO)
Directing, Comedy Series: Jill Soloway - Transparent (Amazon)
Reality Competition: The Voice (ABC)
Reality Host: Jane Lynch - Hollywood Game Night (NBC)
Structured Reality Program: Shark Tank (ABC)
Unstructured Reality Program: Deadliest Catch (Discovery)
Variety Talk Series: The Daily Show With Jon Stewart (Comedy Central)
Variety Sketch Series: Inside Amy Schumer (Comedy Central)
Writing, Variety Special: Louis C.K.: Live at the Comedy Store (LouisCK.net)
Directing, Variety Series: Chuck O'Neil - The Daily Show With Jon Stewart (Comedy Central)
Writing, Variety: Inside Amy Schumer (Comedy Central)
Variety Special: The Saturday Night Live 40th Anniversary Special (NBC)
Directing, Variety Special: Don Roy King - The Saturday Night Live 40th Anniversary Special (NBC)
Limited Series: Olive Kitteridge (HBO)
Movie: Bessie (HBO)
Actor, Miniseries or Movie: Richard Jenkins - Olive Kitteridge (HBO)
Actress, Miniseries or Movie: Frances McDormand - Olive Kitteridge (HBO)
Supporting Actor, Miniseries or Movie: Bill Murray - Olive Kitteridge (HBO)
Supporting Actress, Miniseries or Movie: Regina King - American Crime (ABC)
Directing for a Limited Series, Movie or Drama Special: Lisa Cholodenko - Olive Kitteridge (HBO)
Writing for a Limited Series, Movie or Drama Special: Jane Anderson - Olive Kitteridge (HBO)
Documentary: The Jinx: The Life and Deaths of Robert Durst (HBO)
Outstanding Animated Program: Over the Garden Wall (Cartoon Network)
Outstanding Short-Format Animated Program: Adventure Time (Cartoon Network)