TRENDING NOW
WITH
RACHEL CHASE
10 Most Unbelievable Excuses for Calling In Sick
I really hope that you aren't dumb enough to use any of these excuses to miss work. It baffles me that people actually are this stupid and think they can get away with this and not get fired.
Career Builder recently did a survey with HR managers and employers asking what the most ridiculous excuses they have got for missing work and came up with the most unbelievable ones.
Oh the humanity!
Top 10 Most Unbelievable Excuses for Calling In Sick
10. Employee just put a casserole in the oven.
9. Employee's plastic surgery for enhancement purposes needed some "tweaking" to get it just right.
8. Employee was sitting in the bathroom and her feet and legs fell asleep. When she stood up, she fell and broke her ankle.
7. Employee had been at the casino all weekend and still had money left to play with on Monday morning.
6. Employee woke up in a good mood and didn't want to ruin it.
5. Employee had a "lucky night" and didn't know where he was.
4. Employee got stuck in the blood pressure machine at the grocery store and couldn't get out.
3. Employee had a gall stone they wanted to heal holistically.
2. Employee caught the uniform on fire by putting it in the microwave to dry.
1. Employee accidentally got on a plane.
Brantley Gilbert is Engaged!
It's only been a year or so since the last time Brantley was engaged to fellow country singer Jana Kramer, so let's hope this one ends with a trip down the aisle and not a break-up.
Brantley surprised everyone in a recent radio interview when he announced that he is engaged. Really? I didn't even know he was dating anyone. He is engaged to a hometown girl that he has known for 10 years. The relationship was one that was on-and-off for many years, but he also said she was the one that got away.
I don't have many details except that she is a teacher who works just down the road from Brantley's home and she was also his muse for songs "More Than Miles" and "You Don't Know Her Like I Do". Hopefully, more details will emerge about her soon and maybe we will even see her make an appearance with Brantley at the upcoming CMA Awards.
Either way, Congratulations Brantley and your secret fiancée!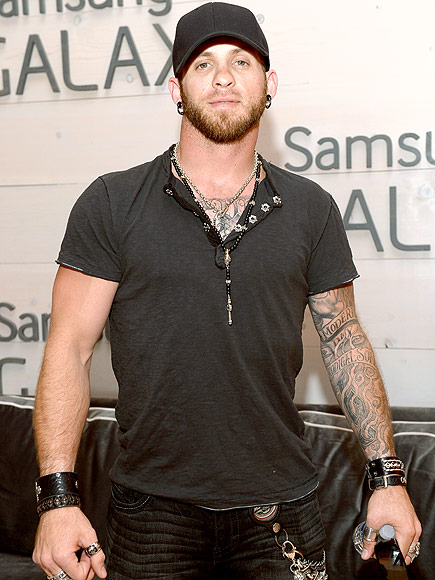 Photo: Gustavo Caballero/Getty
President Obama Can't Pay for Dinner....
Okay so he most definitely can, but that wasn't the case recently when Mr. President and his wife Michelle were in New York. He tried to pay for dinner with his credit card, but it was declined. Apparently, the cause was because he uses it so infrequently that the credit card company must have thought there was some sort of fraud going on.
As he said in the video, good thing the First Lady had hers.
I guess the President is more like us regular folk than we thought.
Picture courtesy of Wikipedia.org

Neil Patrick Harris will Host the 2015 Oscars
Variety was the first to announce but now it's confirmed! Neil Patrick Harris will be the host for the 87th Oscars held on February 22nd, 2015. It's not the first time that NPH will be hosting a big awards show, but it will be the first time for the Oscars. He has previously hosted the Emmy and Tony Awards to much praise. Guess he is going for the EGOT (Emmy, Grammy, Oscar, Tony) of hosting. Maybe he will get the call for the Grammys as well, he does have a wonderful singing ability (he did just win a Tony).
The 87th Oscars will be broadcasted live on Sunday, February 22nd on ABC. Do you think Neil Patrick Harris will make a good host?
I guess he did give us some idea with his video tweet yesterday.
ETHAN MILLER/GETTY IMAGES
Nobody Puts Charlie in a Corner!
This 8-year-old has some serious dance moves. Charlie got caught on video by his mom and now the video has gone viral, over 8 million views on Facebook while he was dancing along with the classic movie "Dirty Dancing". I mean really, he looks like a mini Patrick Swayze. I think I see a remake in the works with Charlie starring as Johnny Castle. Get more on the story here.