Brantley Gilbert is Engaged!
It's only been a year or so since the last time Brantley was engaged to fellow country singer Jana Kramer, so let's hope this one ends with a trip down the aisle and not a break-up.
Brantley surprised everyone in a recent radio interview when he announced that he is engaged. Really? I didn't even know he was dating anyone. He is engaged to a hometown girl that he has known for 10 years. The relationship was one that was on-and-off for many years, but he also said she was the one that got away.
I don't have many details except that she is a teacher who works just down the road from Brantley's home and she was also his muse for songs "More Than Miles" and "You Don't Know Her Like I Do". Hopefully, more details will emerge about her soon and maybe we will even see her make an appearance with Brantley at the upcoming CMA Awards.
Either way, Congratulations Brantley and your secret fiancée!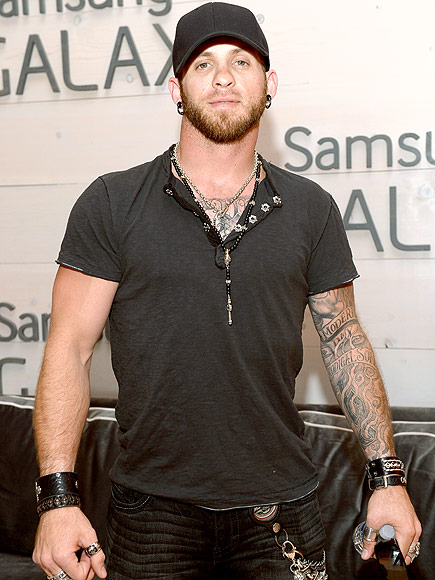 Photo: Gustavo Caballero/Getty
President Obama Can't Pay for Dinner....
Okay so he most definitely can, but that wasn't the case recently when Mr. President and his wife Michelle were in New York. He tried to pay for dinner with his credit card, but it was declined. Apparently, the cause was because he uses it so infrequently that the credit card company must have thought there was some sort of fraud going on.
As he said in the video, good thing the First Lady had hers.
I guess the President is more like us regular folk than we thought.
Picture courtesy of Wikipedia.org

Neil Patrick Harris will Host the 2015 Oscars
Variety was the first to announce but now it's confirmed! Neil Patrick Harris will be the host for the 87th Oscars held on February 22nd, 2015. It's not the first time that NPH will be hosting a big awards show, but it will be the first time for the Oscars. He has previously hosted the Emmy and Tony Awards to much praise. Guess he is going for the EGOT (Emmy, Grammy, Oscar, Tony) of hosting. Maybe he will get the call for the Grammys as well, he does have a wonderful singing ability (he did just win a Tony).
The 87th Oscars will be broadcasted live on Sunday, February 22nd on ABC. Do you think Neil Patrick Harris will make a good host?
I guess he did give us some idea with his video tweet yesterday.
ETHAN MILLER/GETTY IMAGES
Nobody Puts Charlie in a Corner!
This 8-year-old has some serious dance moves. Charlie got caught on video by his mom and now the video has gone viral, over 8 million views on Facebook while he was dancing along with the classic movie "Dirty Dancing". I mean really, he looks like a mini Patrick Swayze. I think I see a remake in the works with Charlie starring as Johnny Castle. Get more on the story here.
Alfonso Does the "Carlton" on DWTS
If you're a "Dancing with the Stars" diehard like I am you were waiting for this all season long. Alfonso Ribeiro who played Carlton on "The Fresh Prince of Bel-Air" did his infamous "Carlton" dance to the Tom Jones classic "It's Not Unusual" on last night's most memorable year theme night. And of course, he performed it to absolute perfection and that wasn't just my opinion, but also the opinions of the judges and apparently all the viewers. He walked away with the highest score of the night, a 40 out of 40.
"Dancing with the Stars" airs Monday nights on ABC at 7pm. Check out the full video below or go to the 1:30 mark just to see the dance performance. It's everything I hoped it would be.