RASCAL FLATTS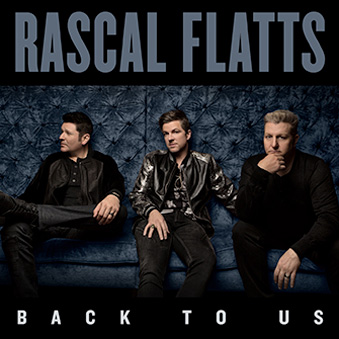 (Photo courtesy of rascalflatts.com)
Gary LeVox, Jay DeMarcus and Joe Don Rooney are the three guys that make up the trio Rascal Flatts and since making their musical debut in 2000, they have become the best-selling country vocal group of the past decade.
Rascal Flatts has sold more than 22.5 million albums, scored 16 No. 1 singles, sold over 28 million digital downloads and earned more than 40 industry accolades, including six consecutive wins as the Country Music Association's Vocal Group of the Year.
They are getting ready to release their tenth studio album Back To Us on May 19th, and the group is more excited than they've ever been.
"There was a nostalgic feeling between the three of us while in the studio for this record, a feeling that was more reminiscent of our first albums. The journey we've all been on together is unreal and I can honestly say I'm even more excited about what is ahead for us. 'Back To Us' is not only a title of a song on the album, but a feeling that has been building around this new music. It just fits in so many ways," said Jay DeMarcus.
Follow Rascal Flatts on Facebook and Twitter to see more. Hear the latest single "Yours If You Want It" from their new album on KQ98.