LADY ANTEBELLUM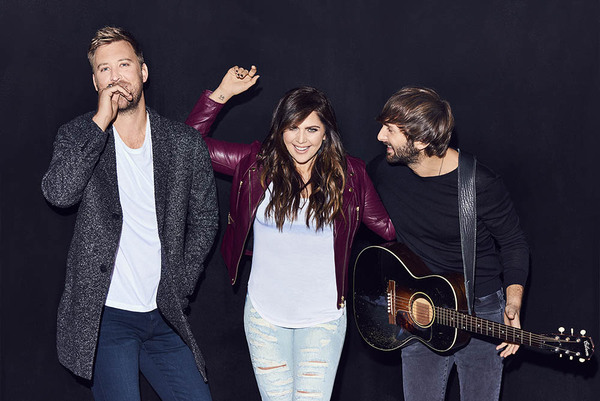 (Photo courtesy of ladyantebellum.com)
After taking a year long hiatus as a trio to focus on solo projects, Lady Antbellum is back in 2017 with the release of their new single "You Look Good." The trio has been busy already this year promoting the new groovy tune along with their upcoming sixth studio album Heart Break which will be released in June.
As stated on their website, "We knew right away that we had to name this album after a track that is a play on the word 'heartbreak,'" shared Hillary Scott. "It's all about those personal growths everyone goes through and it was liberating to get back in the studio with Charles and Dave to intertwine those feelings into the recording process," she added. "I feel like we've reemerged stronger than ever and I can't wait to share more music!"
If those announcements weren't enough, Lady Antebellum also shared the news that they will head out on the road for the You Look Good World Tour with special guests Kelsea Ballerini and Brett Young later this year.
Hear the fun and contagious new single "You Look Good" playing now on KQ98 and find out more about our Country Star of the Month on Facebook, Twitter, and Instagram.